Northern Ireland's Best Hog Roast Caterer
Have you been given the task of organising the catering for an upcoming party or event, and you're looking for something a little different to the usual buffet style food? If so, why not get in touch with us here at Hog Roast Northern Ireland and find out why our name, is the name on everyone's lips when it comes to hog roasts and spit roasted meats? Whether you're planning a barbecue for a corporate event or you'd like a spectacular centrepiece for your wedding feast, we'll take all the hard work out of catering for your guests, so you can relax and enjoy the fun.
Wherever you are in Northern Ireland, be it Londonderry, Omagh or Newry, you'll find that Hog Roast Northern Ireland will be on hand to help you to dish up wonderful food for your guests. We offer a variety of menus, starting with our signature hog roasts of course, through to traditional party fare such as finger foods, canapés and party platters, plus buffets and dishes with a Chinese, Indian, Thai or Mediterranean flavour.
Succulent, juicy and extremely tasty roasts from your local caterers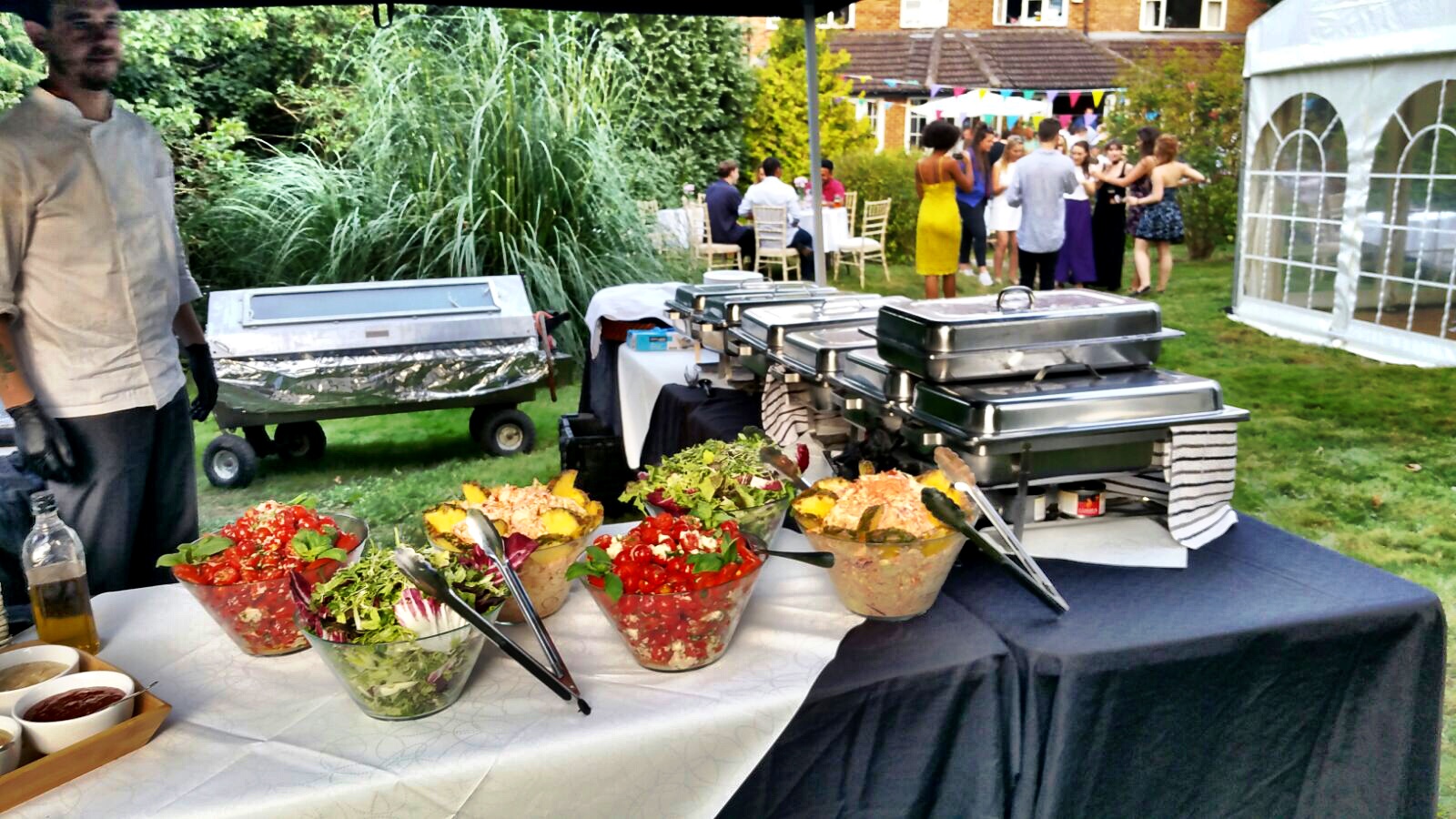 Whether you'd like one of our iconic hog roasts or our other spit-roasted meats, or you'd prefer a variety of dishes so that every taste is catered for, including vegetarians, you'll find that all our ingredients are fresh, of high-quality, and locally sourced wherever possible. With over 25 years of experience in hog roasts and outdoor catering, you can be sure that we'll deliver the perfect catering solution for your event whether it be a large corporate event or small personal affair.
By using only the very best produce combined with the expertise of our professional chefs, you can be sure that you're going to get top quality food for your special feast. It also means that by choosing Hog Roast Northern Ireland you are choosing to support you local farms and suppliers. With the highest quality of food guaranteed, feel free to get in touch for your free quote today!
Prepared and cooked on site by our professional chefs
Hog Roast Northern Ireland have been catering in and around this fantastic are for over a decade and it is safe to say we have learnt what works and what does not in a catering environment. When you hire Hog Roast Northern Ireland you can expect a first-class catering experience. Everything is prepared fresh on the day and always on site if possible and we always ensure we arrive in plenty of time to set up and get the meat cooking so that when your guests arrive they will be met with the delicious aroma of a hog roast.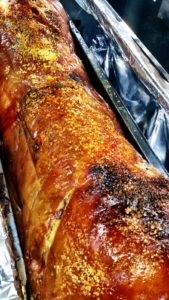 As fantastic as our hog roasts are for so many events in Northern Ireland, they are far from all we offer! Our creative catering team have the versatility to prepare a diverse selection of dishes, including vegetarian and vegan options. Our versatile cooking equipment is also capable of producing a range of other meats, including beef, chicken and lamb, all just as tender and delicious as our pork! Hog Roast Northern Ireland are able to offer you a bespoke menu that will be ideal for your guests and we can add or alter any dish according to your requirements.
We will make all of your food from scratch on-site and handle all of the setting up, food service and cleaning up after the event. We provide high-quality disposable plates and cutlery as standard too, and we will preserve any remaining food so you can serve it up as a cold buffet later on if you want to.
Cook your own hog roast in Northern Ireland
If you would love to cook a hog roast yourself, we can make it happen! We have a very popular machine hire service that provides you with everything you need to cook your own hog, including delivering the machine to your venue, setting it up and giving you lots of tips for hog roast success, as well as picking it up again afterwards. If you need us to, we can also supply some superb locally sourced pork. Hiring a hog roast machine from us is a cost-effective DIY catering option that is guaranteed to wow your guests!
Call us now to find out more information regarding both our hog roast catering menus and our hog roast machine hire packages.