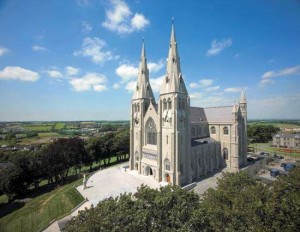 As the county town of County Armagh, Armagh certainly has a lot going for it. A former capital of pagan Gaelic Ireland, today it's home to two cathedrals and the Armagh Observatory. Although it's the least populated city in Northern Ireland, the people of Armagh certainly know how to put on a party. Whether that's a celebration of a marriage or birth or it's a corporate event for one of the businesses in the city centre's Scotch Street or Ogle Street, you can be sure that getting the best catering in Armagh is always on the organiser's mind. And that's where Spitting Pig's Hog Roast Armagh comes in, as we offer some of the best celebratory menus in the area, most of which will offer our signature hog roast. Our hogs are so renowned that we'd go as far as to say that they're the best hog roasts in Northern Ireland.
Why We're The Perfect Choice
One reason that our hog roasts are the perfect choice when it comes to party catering in Armagh is that we've mastered the method of spit roasting. Each hog is roasted for a minimum of 6 hours, which ensures that the meat is soft and juicy on the inside, while the crackling is as crackling should be – crisp and delicious. This means that you get perfectly roasted pork from the first slice to the last. Whether you choose to have your hog served up in a roll complete with stuffing, sauce and some of that wonderful crackling, or you want it to form the centrepiece of a sit-down buffet, is up to you, but you can be sure that our hogs make spectacular party fare for your guests.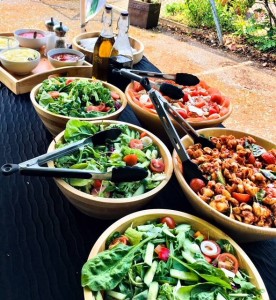 While we are renowned for our spit roasted hogs and other meats throughout Armagh and Northern Ireland, our professional chefs also have the skills to produce all kinds of party and occasion food. Check out our celebratory menus and you'll see that we offer everything from finger foods, canapés and party platters to a range of exciting main courses, including vegetarian options, and delicious desserts, so no matter what your tastes and budget you'll be able to find something to suit. Plus, we're experts in catering for all kinds of private and corporate functions, so parties of 10, 100 or 1,000 guests can be accommodated; all our food is fresh and locally sourced wherever possible, and our friendly and efficient waiting staff will make hosting any event a breeze. So, if you'd like to know more about how Hog Roast Armagh can help you to host your next party or corporate event, get in touch with us now.