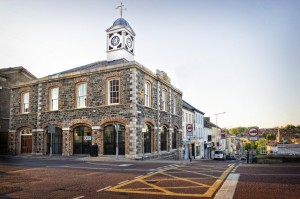 If you know Banbridge then you'll be familiar with the steepness of the town's main street, and how horses often fainted before they reached the top if they were carrying a heavy load. You'll also know that it's famous for its textiles, flax and linen in particular, and its annual busking and musical festival, Buskfest. If you've ever attended Buskfest, no doubt you've sampled 'hog rolls' as part of the festival food and wondered how you too can recreate this simple but delicious dish for your own parties and get-togethers. Now, there's no need to wonder any longer, as Spitting Pig's Hog Roast Banbridge can bring their specialty hog roasts to your private party or corporate event, no matter how big the gathering. And what's more is we also offer all kinds of other dishes as part of our celebration food, so you can tailor your menu to suit you, your guests, the occasion, and your budget.
The Best Hog Roasts in Banbridge
As a specialist hog roasting company in Northern Ireland, our reputation has been built on the quality of our hog roasts and other spit-roasted meats. Wherever possible we source our meat and poultry, not to mention other fresh ingredients, locally to ensure that we can turn out the finest quality food. Our signature hogs are spit-roasted for at least 6 hours to ensure that the meat inside is soft and succulent and that the outside is crisp and crunchy, and are perfect for providing a reasonably priced tasty treat for a large number of guests when they're served up as our popular hog-in-a-roll. They're also the ideal centre-piece for any buffet table, and will create a real wow factor, especially as our chefs will roast the hog on site in front of you and your guests.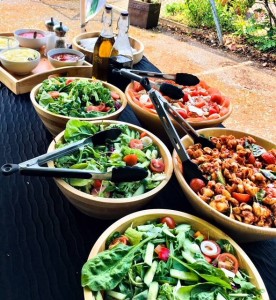 So, no matter what kind of celebratory event you're planning – whether it's an informal party for one hundred of your closest friends, or a work party to celebrate a new order – why not find out more about how Hog Roast Banbridge can help you to create the perfect party feast? Our experienced staff are on hand to discuss your needs and, if you're feeling really brave, can advise you on the practicalities of hiring a hog roast machine in Banbridge to cook up your own hog roast, or other spit-roasted meats. One thing is for sure and that is that our team is totally committed to providing the best quality catering for people in Northern Ireland, and we'll do our utmost to give you a service that's second to none.