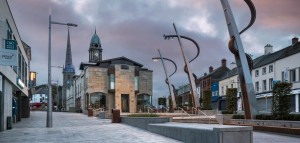 Do you live in Lisburn? Planning a party or corporate event in the near future? If so, you may want to put Spitting Pig's Hog Roast Lisburn on your list of potential caterers, particularly as we're renowned for producing the best hog roasts in Northern Ireland. If you're looking for Lisburn caterers that really care about putting on a great spread and providing exceptional service, Hog Roast Lisburn certainly have the edge. We don't just cook up excellent hog roasts and other spit roasted meats, we also offer a whole range of celebratory menus that are suitable for all tastes, all kinds of events and all sizes of budget. So whether your Auntie Annie prefers Indian dishes, or your cousin Sean has recently become a vegetarian, we're sure to have something to suit.
Take a look at our menus now and you'll see what we mean. There really is something for everyone and every occasion. Whether you simply want our popular hog roll to feed a couple of hundred guests, or you're looking for something a little more formal, we have the perfect solution. From finger foods and party platters, to canapés and appetisers, sit-down buffets, salads, main courses and desserts; whatever you have in mind, we are the caterers to bring your dreams to reality. What's more is all our ingredients are of the finest quality, plus we source as much of our produce as possible for the local area, so you'll get a real touch of Northern Ireland in your party food, even if you do choose a menu with a more exotic feel.
The Best Hog Roasts in Lisburn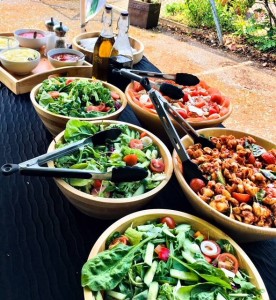 No matter which of our menus you choose, our staff will prepare and cook all the food on site at your party or event venue, before serving it up to your guests. We can even provide top quality disposable plates and cutlery which makes cleaning up as easy as pie, plus our waiting staff will clear away the mess afterwards and plate up uneaten food to be enjoyed later in the proceedings. As you can see we've thought of everything we can to ensure that putting on a large party or event is as fuss-free and stress-free as possible, even for first time party-throwers.
Contact us here at Hog Roast Lisburn to find out more about our outside catering or, if you're feeling really adventurous, ask about our hog roast machine hire in Lisburn. Now that's something to consider for a party with a difference!